About Coyote Creek Construction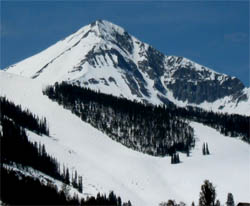 Coyote Creek Construction, Inc. is a residential general contractor; specializing in custom homes, additions, and remodels. We have been in business and building high quality structures in the Big Sky / Bozeman area since 1997. Coyote Creek's president, Alan Roos, holds a bachelor's degree in Construction Engineering Technology from Montana State University; and has lived and worked in the Big Sky / Bozeman area since 1988.
We are committed to our clients and place high emphasis on our relationship with them, the architect and engineer. Creating a relationship of teamwork at the conception of the project, inspires all parties to work together towards the goal of building a high quality project, while keeping costs to a minimum. Besides thoughtful project pre-planning, Coyote Creek also implements project cost saving practices in other areas, including the maximization of labor productivity, minimization of material waste and low overhead.
All projects, large and small, carry great importance to the client, and thus, are treated that way by our company, regardless of size. Our list of past and present clients are available upon request. We hope to have the opportunity to include you on that list.